Published: January 18, 2020
Author: Joe Kizlauskas
Last Updated: March 24, 2023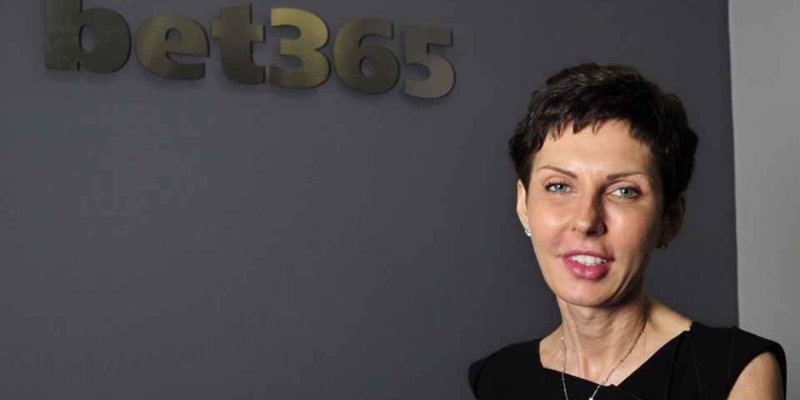 Bet365 is a widely recognised online bookmaker across the globe and has only achieved this by the hard work of the people behind the company. Thanks to their hard work of these various people, we can now bet from the comfort of our home or any other location we fancy on a range of sports with the Bet365 website and mobile app. Continue reading below to find out who was involved in the making of Bet365 and who is responsible for its success.
Denise Coates
Bet365 has only managed to become the powerhouse it is today in the betting world thanks to Denise Coates, who is the founder of the British company and Chief Executive. The British businesswoman founded Bet365 back in 2000 and since its foundation, it has grown to become one of the biggest bookmakers across the globe and now supports over 35 million customers across the globe and provides over 4000 jobs.
Before founding Bet365, Denise had already been working in the betting industry for her fathers betting company Provincial Racing, where she would mark up bets. Denise got a real feel for the betting industry when she took over her own small chain of shops and was then able to purchase a rival chain with a loan. Her father, Peter Coates, made Denise the Managing Director of the family's betting shop estate in 1995.
Ever since being founded in 2000 and later launched in 2001, Bet365 has continued to grow with each passing year and boasts a huge customer base. By 2016, there had been reports of the company taking $ 2 billion in revenue and providing over $ 45 billion worth of bets across a calendar year. Thanks to her incredible success, Denise Coates was able to set up the 'Denise Coates Foundation', where she has been able to donate over $ 100 million to various US charities.
Peter Coates
Pete Coates is a co-founder of Bet365 and helped his daughter Denise Coates establish what is now one of the leading bookmakers globally. Before becoming a co-founder of Bet365, Peter Coates already hand left his mark on the betting world after starting up his own betting shop estate in 1974.
Peter Coates also works as the Chairman of Stoke City Football Club and sits as the 25th richest person in British football, boasting a net worth of over $750 million from his ventures with stadia Catering and Signal Radio. During his childhood, Peter was always a keen footballer who attended Stoke City's fixtures and signed for a number of amateur teams but never quite had the skill to become professional.
With clearly a strong passion for sports, particularly football, it is no shock that Peter got into the world of betting with Bet365 and helped put together one of the best bookmakers currently available to punters.