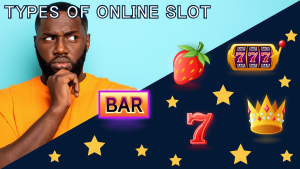 There are a number of different slots games that players are able to play online and the number of choices has increased massively over the years. We put together a quick guide for the different types of online slots for you and also some recommendations on the best place to play these different slot types.
The main types of online slots can be categorised as:
Fruit Machines
Classic Slots
Video Slots
Mobile Slots
3D Slots
iSlots
Progressive Jackpot Slots
These different type of online slots can then be divided into further categories as each of the different types can have their own variation of the game. You may be familiar with the following:
Depending on the main category of slot game that you are interested in playing there will be a choice within that main category. If you decide to play a fruit machine then this typically has 3 reels, if you are a video slots player then this can have 7 reels. If you enjoy play mobile slot games then this will typically be a video slot game as you are playing on a mobile device.
Technology has made slot games more fun over the years and the slot game makers are always coming up with innovative new ways to make slot machines better, the latest innovations have come in the form of 3D slots and iSlots which are taking the gaming experience to the next level.
We've put together a brief description of each slot type below.